Team-building is essential for the growth and development of any team or organization. It helps them learn about each other's strengths and weaknesses, build trust and improve communication! 
Team-building events also depend on your team members and what they like to do. There are many different team-building events that are suitable for groups of any size. And a ton of events are available in Frederick, Maryland. You just have to look and explore! 
Here are 10 perfect team-building events for small groups. 
1. Blindfolded Maze
A fun team-building event where employees are divided into small groups and have to work together to navigate their way through a maze. 
Since the groups are small, you may divide them into groups of two each. One is blindfolded while the other simply guides them through a maze-like structure. This exercise helps in building trust, communication, and teamwork!
Maryland Corn Maze provides a fun way to play this game at your corporate team-building event. Head to the link to explore more. 
2. Treasure Hunt 
In the time allotted, team members must find a hidden treasure. Clues and puzzles are given that are to be seen by the team as they slowly figure out hidden objects that lead to the final hidden gem. 
The employees are to be divided into teams, and the final hidden treasure is the same for all the teams. The team to find the treasure first wins! 
This exercise forces all the team members to put their minds together to solve the puzzles that often take some thinking and intelligence. Teamwork at its best! 
Here are some of the best ways to create an awesome treasure hunt game.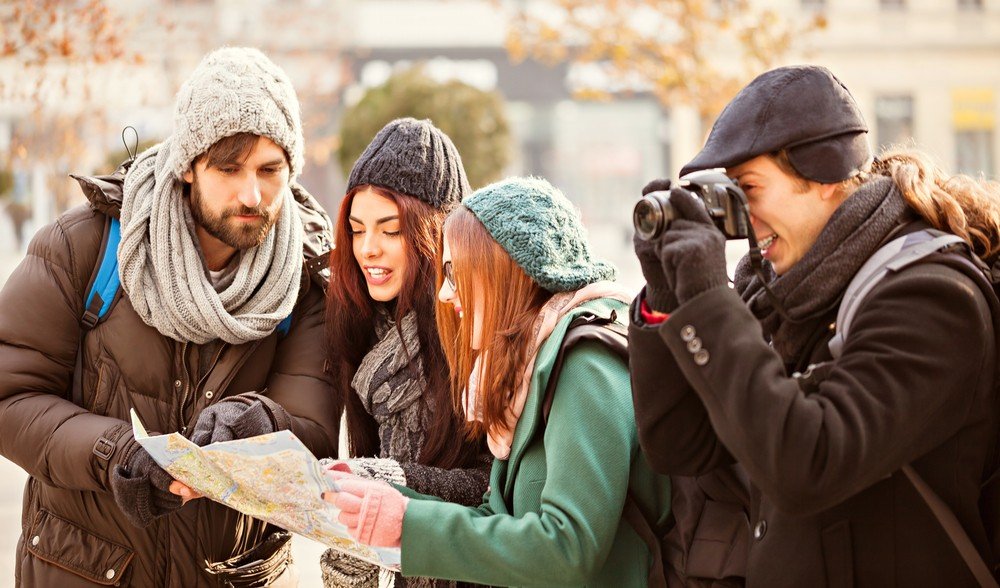 3. Escape Rooms
(You found us!)
In this exercise, team members are locked inside a thematic room for an hour when they have to find clues and solve puzzles to unlock the room and escape. Team members must use teamwork and problem-solving skills to complete the challenge. 
Located in Frederick, Maryland, Clue IQ, Maryland, provides special team-building events for corporates. Escape Rooms help team members learn about cooperation and communication. They have four games to choose from! 
This weekend organize an awesome team-building activity with Clue IQ. They shall plan your event accordingly, and you will have a blast! 
Explore our blog to discover why escape rooms make the best team-building activity!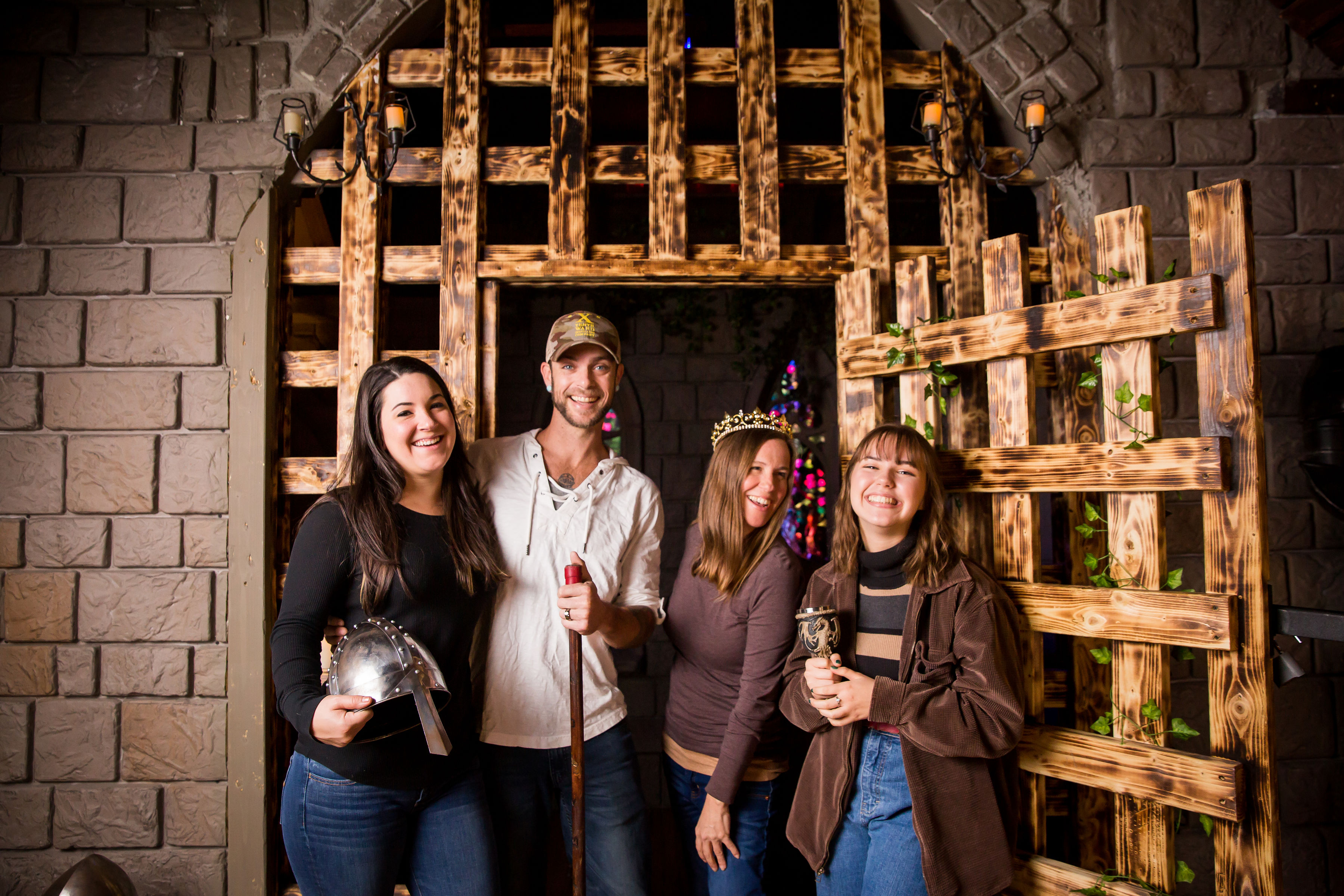 4. Olympics 
The game sounds exactly like it. In a series of Olympic-style events, employees are divided into equal teams as they relay, swim, run, or exercise according to the game rules and sports' set. The team with the highest number of points wins.
A great team-building event for employees who love sports and miss them due to work schedules. You may book a sporting club or a ground for a day and organize certain sports events, or you may directly contact event managers. 
Here are a few outdoor corporate team-building events and activities.
6. Cook-off Challenge
Teams can be divided according to the number of items on the menu. If five dishes are to be made, then five teams are made. Each team must prepare a dish that a lucky draw contest can decide. 
This exercise forces communication as a challenge needs to be met, and each team desires to win. Or you can have three essential ingredients, and each team must create dishes from scratch in a stipulated time. 
A fun and interactive cook-off-style competition is perfect for teamwork and cooperation! Head to the link to explore cook-off-style competitions and organizers.
7. Karaoke Night! 
Karaokes turn the night around. Everyone wants to be a rockstar, and what other way is making that dream come true, if not karaoke? The key is to choose the right karaoke venue! 
Your team shall respect you all the more now for a fun night of food, drinks, and karaoke! It is one of the most popular team-building events that is great for fun and bonding! 
Head to the link to find some of the best karaoke events in Frederick, Maryland.
8. Wine & Food Tours 
If you are looking for team-building events that are a little out of the ordinary, then this space is for you. Take your team today for a wine and food tour to increase interpersonal relationships! The historic city in Maryland is home to some of the best wines in the country. 
Team bonding over a shared love of wine and food goes a long way. This is the perfect getaway for a small group, from cheese tastings to vineyard tours! You will find your team bonding like never before. 
Head to the link to find some of the best wine and food tours in the city!
9. Picnicking! 
If you are looking at something traditional, a day of picnicking with your team members is sure an old way to energize! Nothing like a picnic on a spring day while seated under a tree on the green grass. You may call your team's families as well. 
There are a variety of parks and picnic areas that are perfect for team bonding. It also includes various activities that will get your team working together! Head to the link to discover some of the best places to picnic. 
You can even try a potluck. Each member gets their favorite dish to share, and everyone will have something new to hog on! 
Head to the link to explore more family-friendly things to do in Maryland.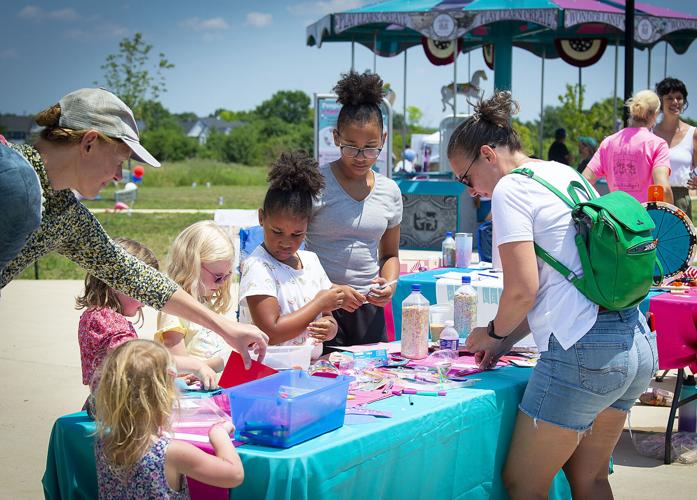 10. Hiking! 
Hiking is the best way to increase team building and bonding. At a certain foot from the sea level and in the depths of the wilderness, humans naturally tend to get together and work in a group. 
Many hiking spots around Frederick can be done in a day up to a week, depending on the sites you choose and your time available. If your team is an adrenaline junkie and small, this is the best corporate team-building activity available! 
Explore the link to find excellent hiking spots around the city!
Team-building events and activities are a great way to get your team to bond and work together. It increases employee motivation, and they get back to work rejuvenated and re-energized! 
There are a lot of team-building activities around, and you are bound to find something that fits your team's needs! 
You can head here if you are still looking for more team-building activities! 
Cheers!